Our friendly, dedicated, and energetic team is committed to working with you and your family to create a positive experience every time you visit our practice.
We welcome you with warm smiles to our practice!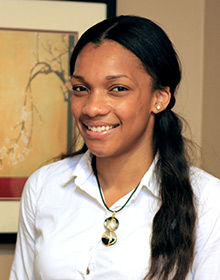 Zeneta
Dental Assistant
I assist Dr. Yambao during patient procedures in addition to taking X-rays and preparing the clinical areas for appointments. It is my goal to make sure each patient leaves satisfied with their dental care and looks forward to their next visit. Dr. Yambao loves her work, and she inspires me to do my very best every day. She motivates me to excel in my studies in order to achieve my dream of becoming a dental hygienist or even a dentist someday. My favorite pastime outside the office is roller skating and traveling to different skating events with my friends.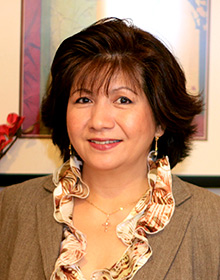 Grace
Dental Assistant
I began working with Dr. Yambao in 2008 as one of her dental assistants. I can be found in the clinical areas prepping for patients and working alongside Dr. Yambao during procedures. What I like most about my job is interacting with our patients and seeing them happy and satisfied with the care they've received. Aside from the friendly working atmosphere here, Dr. Yambao takes her job seriously and tries to achieve perfection in all that she does. Working with her brings out the best in me as well.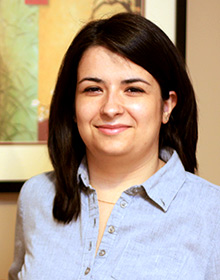 Natalia
Front Desk
I am the first friendly face our patients see when they come into our office. In addition to scheduling appointments and processing claims, I am also our treatment coordinator. What I like most about my job is interacting with our patients and their families and getting to know them on a more personal level. Dr. Yambao is easy to work with because she is very compassionate and humble, which is evident in how she interacts not only with her patients but with her team, as well. Outside the office I enjoy spending time with my family and making sure they are safe and cared for.